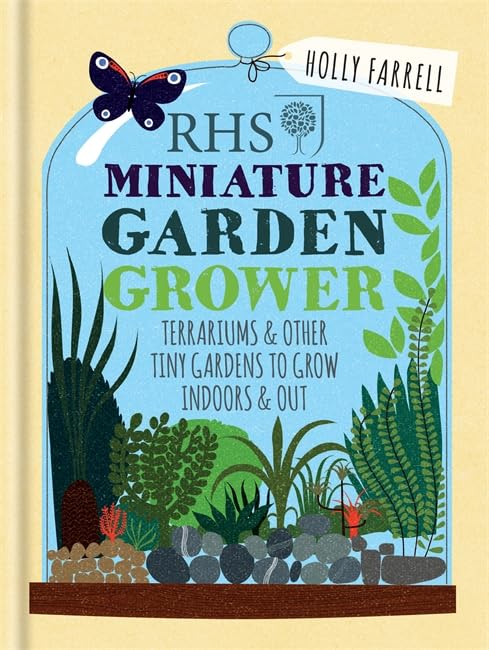 Quiet Please Crafters! You're in The Library now.
or
or
This challenge we're in the Gardening section of The Library, and the book is : Miniature Garden Grower by Holly Farrell.
This book is produced by the Royal Horticultural Society, who organise the famous annual Chelsea Flower Show. It offers expert advice on creating terrariums and other tiny gardens, such as a miniature forest in a windowbox and a herb garden in a teapot.
This challenge will close on 8th August.
I hope you'll join The Library.