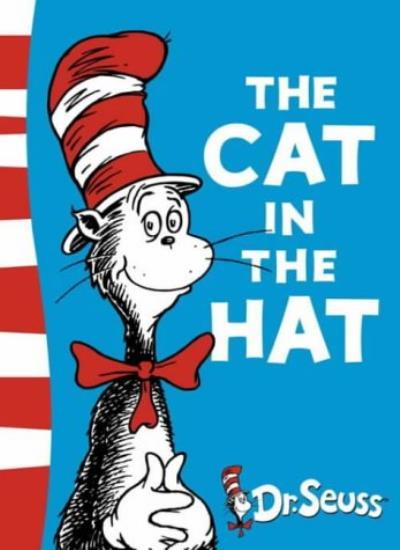 Quiet Please Crafters! You're in The Library now.
or
or
This time our book is the children's picture book classic, The Cat in the Hat by Dr Seuss.
Written in 1957, Dr Seuss ( the pen name of Theodor Geisel) wrote a book that he hoped 'first-graders can't put down'. He used simple phonic and high-frequency words and rhymes so that the children could learn to read it themselves.
Maybe you'll make something with a cat in a hat on it, or just a cat or just a hat or just use the colours from the cover.....or maybe you've thought of something else....
This challenge will close on 4th October.
Challenge 67 - Forty Whacks - will remain open for another week.
I hope you'll join The Library.